Santa Claus is coming to town, but the memes are already here! Make your Christmas merrier and give yourself a break from the family with these funny Santa Claus memes.
Laughter to the world! Christmas meme time is here. The Internet never disappoints when it comes to regularly scheduled dose of holiday humor. Christmas 2017 is no exception, and the meme gods have chosen dear ol' Kris Kringle. For the better part of our childhood, Santa has judged us, ignored the letters we sent, put the wrong gifts under the tree, and raided our cookies. But not this time, Santa! It's time for retribution as we make Father Christmas the butt of online hilarity. Spread the Christmas cheer and laughs with these funny Christmas memes. Who's ho ho ho-ing now?!
#1. The list can't be that long, can it?

#2. In memory of those working on Christmas.
#3. If he gave me the elevator I asked for, we wouldn't have this problem.
https://www.instagram.com/p/_Hp9eytXG4/?hl=en&tagged=santaclausmemes
#4. Even Santa can't escape group chat gossip.
#5. Santa got swag!
#6. So is Santa's village moving to Washington?

#7. When you get coal in your stocking for the 10th time.

#8. Santa on December 26.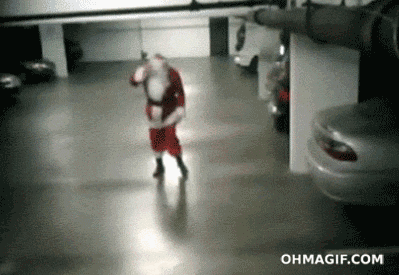 #9. What makes you think he hasn't?

#10. Santa needs to check his list twice, not Chuck Norris.
Santa Claus vs Chuck Norris pic.twitter.com/DYsbUOfTtU

— Memes Doe (@memes_doe) April 26, 2014
#11. When you realize you can be bad and still get what you want.
#12. For the real Santa.
#13. That would require a lot of dough.
#14. Santa doesn't need clearance.
#15. You don't mess with the baby!