Seattle's number one music station host Jubal Flagg from MOViN 92.5 was admitted to the hospital. Jubal fainted on air while reading an email. The company posted about the incident on their Twitter account and assured listeners not to worry about their favorite radio jockey.
Jubal Flagg fazed out suddenly while he was on the air. Now fans of his show are concerned about his health.
In a tweet, the radio station advised fans that Jubal was at the hospital. So, is Jubal okay?
Keep reading for Jubal Flagg's health update, right here.
What Happened to Jubal on MOViN 92.5?
The radio station posted a tweet yesterday about Jubal's fainting episode.
Everyone dont worry!! Jubal is ok we have professionals checking him out right now

— MOViN 92.5 (@MOViN925) February 27, 2018
The radio host with a witty sense of humor seems to have lost consciousness. Jubal was tagged in a video in a social media post on February 20, 2018, where he was seen looking ill.
MOViN 92.5 has not yet confirmed why Jubal fainted.
Jubal took to Instagram and posted a pic with the caption, "Passed out at work today. I'm guessing complications due to my dope socks/shoes combo." LOL!
For all the fans who were worried about Jubal, he's doing just fine. The hospital visit was a precaution.
Jubal Flagg's website (teamjubal.com) says that he's a comedy writer and a stand-up comedian with over 15 years experience. He loves to get up on stage and make people laugh with his quick wit.
The radio host says that growing up with a name like Jubal has made him the funnyman he is today. And although his name translates to "the father of the harp and the flute" in the Bible, Jubal Flagg said that he "found out it actually translates to beat me up and take my lunch money."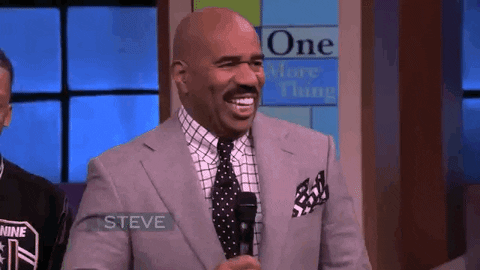 Source: Giphy
Jubal Flagg, 39, was born and raised in Wyoming but started his radio career while he was in his 20s in California.
Flagg moved to Seattle from Los Angeles after he left The Tony Bruno Extravaganza, a Fox Sports Radio show, to join Movin 92.5 where he's now one of the best hosts on the radio station.
Did you know that Jubal Flagg was awarded the Best Radio Personality award in 2016? He deserves every inch of the trophy!
If you haven't tuned into the show, do it now. The Brooke & Jubal in The Morning show airs every Monday to Friday from 6:00 a.m. to 10:00 a.m. only on Movin 92.5.