Send Merry Christmas wishes memes to the Star Wars fans in your life. Take a look at nine hilarious Star Wars Christmas greeting card memes.
Not long ago, Internet users all over the world took to making a meme about anything and everything. Be it TV shows, presidential elections, or holidays, you name it, and there will be a meme. These memes work as a way to put a smile on people's faces.
So, of course there are merry Christmas 2016 memes around to make other people laugh this holiday season. After all, everybody wants the chance to smile and feel happy this holiday season. Take a look at the best Merry Christmas wishes memes, which will surely crack you up.
Some of the best Merry Christmas wishes are being sent as memes. With a meme for everything, you are bound to find one for all of your loved ones. Take, for instance, Star Wars fans. There are plenty of memes featuring screenshots of the films with quotes. Have a blast this holiday season by sending these Christmas memes to the Star Wars fans in your life.
Star Wars Christmas Memes
1. Merry Christmas 2016 from Yoda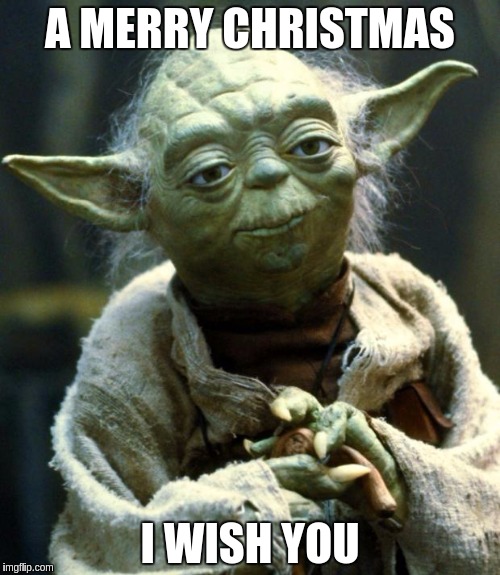 2. What Did You Get Me for Christmas?
3. Get Your List Ready
4. Do You Want a Christmas Present or Not?
5. What about Your December?
6. May the Holiday Spirit Be With You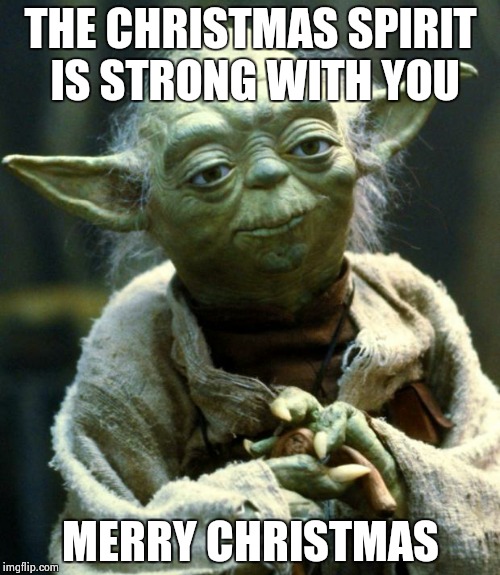 7. Christmas…Where You At?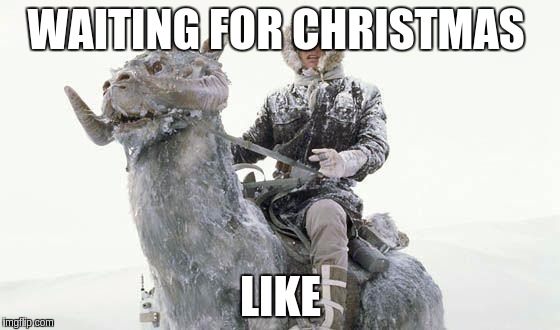 8. Eat Fruitcake at Your Own Risk
9. Since Disney Bought Star Wars…