Advertisement
Halloween is a time of ghosts and goblins. Of kids dressing up and walking for as long as their feet can stand, in order to get as much candy as possible. For many adults, it's a time to dress up in a silly costume, drink and party the night away, and then wake up the next day hungover and completely oblivious to the fact that they're still wearing a Halloween costume. And with that, we get our funny Halloween memes 2017.
The Origins of Halloween
Halloween has been a special day in North America for centuries and we've seen some changes over the years. For example, did you know that jack o'lanterns were originally carved out of turnips? Seriously, we'd show you a picture but this post is for funny Halloween memes, not scary Halloween memes and you would be amazed at how absolutely terrifying a carved turnip can be!
Halloween has a rich history and there's a bit of everything thrown into the background of this one day. There is a bit of Gaelic, Welsh, and Irish influence in Halloween as certain parts, like the date, were taken from festivals that signified the end of summer. The end of the lighter half of the year and the beginning of the dark half, where the wall between our world and the spirit world becomes thinner. The Christians also got in there with a few of their own ideas, including using the date from the previously mentioned pagan celebrations and using it for All Hallow's Eve, where it was the evening before All Saints Day. This was used to celebrate the dead and the saints and as such, during certain time periods, festival-goers would dress up like the dead saints to honor them. Trick or treating may have come from a European practice of poor churchgoers going door to door among the rich parishioners and asking for soul cakes. In exchange for these cakes, the poor would pray for the health and well being of the rich.
Many of these ideas would start to alter and rearrange, as Halloween would come to North America in the 19th century. Today, our Halloween is a mish-mash of everything that came before it, along with a dash of commercialism, better candy, and awesome costumes. While the day is no longer used to pray for the dead, there is still a strong connection with Halloween and ideas of the supernatural.
But we digress. In this post, you will find a little bit of everything! There'll be Halloween candy memes, Halloween party memes, and tons more. So sit back, kick your feet up, and enjoy these Halloween memes for 2017.
Why We Like Halloween…
The "Fanta of the Opera" is there inside my mind… and it's strawberry.
The Man of Your Dreams… If You Aren't Shallow About Looks!
And of course, Jason doesn't want to be left out!
Unless it's Jake from State Farm.
When you hear that jerk down the hall going on about Pumpkin Spice…
https://www.pinterest.ca/pin/321233385905834644/
We've all felt the harsh truth of this one…
Oddly, we find this guy more terrifying than Jason or Michael Myers.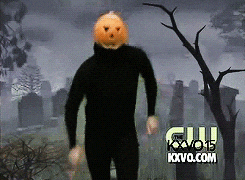 Okay, but who hasn't been a little inappropriate on Halloween?!
Waiting on Halloween like…
Michael Myers, the Original "Freak in the Sheets"
And finally, what to look forward to just as Halloween ends…