People are curious about cameraman Josh Stancil ever since they saw him with actress Chrissy Metz at several red carpet functions. We have details of their relationship and some interesting facts about Stancil.
They say that when love walks in the door, all your doubts and resolutions walk out! This is exactly what happened to actress Chrissy Metz after she laid eyes on the man who stole her heart, Josh Stancil. Stancil is Chrissy Metz' boyfriend, and is responsible for the state of extreme happiness that Metz now finds herself in. Metz admitted that she was head over heels in love with Stancil in an intimate chat with Marie Claire. Though the 36-year old had been adamant that she did not need a man to feel complete, she could not resist the good nature and attraction she felt for Stancil. Here are some interesting facts from Josh Stancil's wiki.
#1. Stancil Works on This Is Us
Metz revealed how she met Stancil and became interested in him. Metz saw Stancil eating tacos between takes on the This Is Us set. Metz was immediately intrigued by Stancil and says "Before I even knew it, I called out, 'You better slow down or you're going to choke on your food!' I am typically a little more charismatic than that, I swear."
#2. He Offered to Quit Filming the Show
Josh Stancil is a cameraman for the hit show This Is Us. Metz met Stancil after shooting ended for the second episode. Metz gushed, "I was like, oh he's cute, with shorts and his backward hat, kind of masculine." Stancil offered to get a drink with Metz but she was hesitant and concerned for her career. At that point, Stancil offered to quit filming for This Is Us for another show.
#3. Stancil Cares for Metz and it Shows!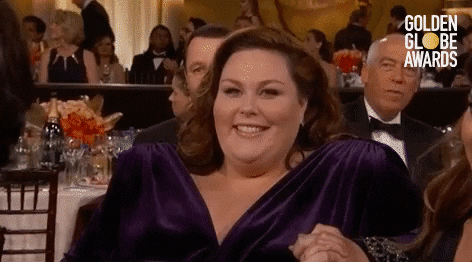 Credits: https://giphy.com/gifs/goldenglobes-26FKUnxPglReC7oTC
When Chrissy Metz went to the Golden Globe Awards as a nominee, she was wearing a gorgeous purple velvet gown. Stancil stuck a note for her in her clutch which read "You're the most beautiful girl in the room. Good luck tonight, have a great time." Initially, Metz wanted to keep her relationship a secret but decided to make it public by going to the Elton John AIDS Foundation Academy Awards viewing party with Stancil as her date.
#4. Stancil Is from California
A look at Josh Stancil's Facebook page reveals that he is from Canyon County, California. He used to work at Local 80 Motion Picture Studio Grips. Stancil has also worked ` on films like The Hangover, its sequels, and on TV shows like Transparent. Stancil currently lives in Santa Clarita, California.
#5. Stancil Supports Metz' Weight Loss Plan
Stancil loves Metz and totally supports her in her weight loss journey. In her interview Metz revealed, "I do want to lose weight. But not because anyone is telling me to do it." Metz explained that her goal is "to be proportioned," since she carries a lot of weight in her stomach. Metz is now trying to eat "balanced meals and a few healthy snacks." Stancil is always giving her moral and emotional support to carry out her program.
The Real Treasure
It's easy to see why Chrissy Metz simply adores Josh Stancil. Her life has become happier ever since he became an important part of it. Currently, Josh Stancil's net worth is not known but since he is a cameraman in Hollywood it is very likely that he is paid well. In any case, the real treasure in life is love, and he has already found it with Metz.