Talk about cliffhangers! The Chicago P.D. finale promo just blew people's minds, and now our dear Al Olinsky's life hangs in the balance. The promo shows Olinsky being wheeled in for surgery, with a concerned Hank Voight looming over him! So, does Al die on Chicago P.D.? Get the scoop right here!
Voight is the root cause of all this gloom in Olinsky's life, and this time around, he knows it. The Chicago P.D. promo has created just enough intrigue after his shocking stabbing.
But will Voight come clean? Is Olinksy leaving Chicago P.D.?
What Happened on Chicago P.D.?
Alright, police drama lovers! Let's take a deep breath and try to figure this thing out practically.
So, Al is in the hospital for being stabbed and left to die, Voight is about to spill the truth about Bingham's murder, and the season is about to end! What can we get from all this?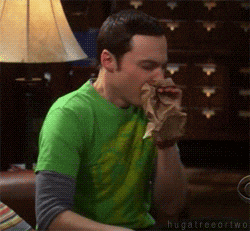 Fans of the show have nothing but shocked expressions on their faces when  confronted with what might go down in the finale episode. However, there might be a great deal of positive to take away from it!
Al Olinsky (played by Elias Koteas) is one of the main characters on the show. And Hank Voight (Jason Beghe) is the guy behind all the mess, but is about to come clean. And fans want closure.
So, there's a huge possibility that they might keep the mystery going for another season on our favorite TV show!
Sources are predicting a season 6 in the future of the show. So, it's probably safe to assume that they may not kill off Olinsky just yet. This is not Game of Thrones!
But it sure looks like he's got one foot in the grave right now after being literally stabbed in the back in prison.
Is Al Leaving Chicago P.D. in 2018?
Olinsky took a hit for the team and was rewarded with murder. And after his conviction for a crime that he did not commit, it is time for Hank Voight to step up and face the music.
In the promo, we also see a very worried and guilty Voight talking to Denny Woods about coming clean to erase all the charges against Olinsky. But sneaky as he is, you never know what his next move might actually be!
Voight was the one who shot his son's murderer, but he let Olinsky take the blame. And now, a situation has risen where things are in Woods' hands.
Woods has been determined to pin someone for Voight's crimes. So, it's a risky bet for Alvin Olinsky now!
Will Woods be fair and just about it? Or will he do things that don't favor Olinsky in the season finale?
Find out on Chicago P.D., which airs Wednesday's at 10:00 p.m. EST, only on NBC!
Here's the promo for the season finale: